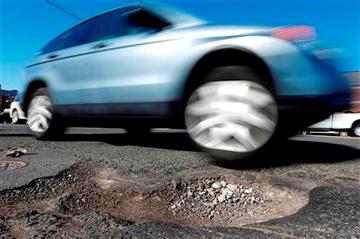 (AP Photo/Matt Rourke). A vehicles drives past a pothole in Philadelphia on Monday, Feb. 24, 2014.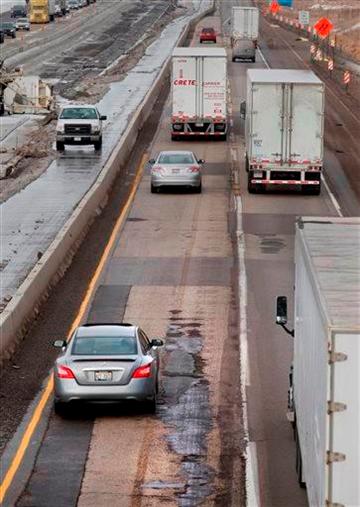 (AP Photo/Daily Herald, Christopher Hankins). A driver avoids a series of partially-patched potholes in the westbound lanes of the Jane Addams Tollway Monday morning, Jan. 13, 2014, near Huntley, Ill.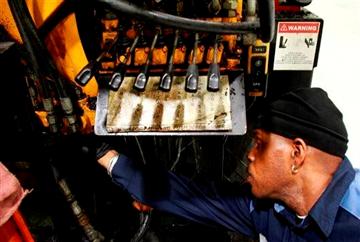 (AP Photo/Bill Sikes). In this Tuesday, Feb. 25, 2014 photo, heavy motor technician Theo Drigo troubleshoots an electrical problem on a pothole repair truck dubbed "Potzilla" at the department of public works maintenance facility in Boston, Mass.